Day 2 :
Keynote Forum
The University of Adelaide, Australia
Time : 9:00-9:30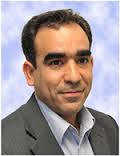 Biography:
Dr Alsharifi grew up in Babylon/Iraq and studied Veterinary Medicine at Baghdad University. He was increasingly interested in medical research and after coming to Australia he studied Biomedical Science at Monash University. He then moved to the Australian National University to take up a PhD scholarship at The John Curtin School of Medical Research, and investigated with Arno Müllbacher, Robert Blanden, and Mario Lobigs the immunobiology of an alphavirus infection. During his early years in research he discovered a period of exhaustion in type-I interferon response following an acute viral infection, which may explain the clinically known observation that virus-infected patients are at increased risk to a more sever secondary viral and/or bacterial infection. Following the completion of his PhD studies, he investigated with Prof Müllbacher the possibility of using gamma-irradiated influenza virus as a universal flu vaccine. In 2008, he was awarded the Hanson Fellowship to continue his research into the universal Flu vaccine and also to investigate the possibility of producing other viral vaccines using similar technique to that used for influenza. His flu vaccine research has been featured in the Catalyst program on ABC (http://www.abc.net.au/catalyst/stories/2613604.htm), and in many newspaper articles.
Abstract:
Gamma-irradiation has been used widely to sterilize biological products. It can also be utilised as an inactivation technique to generate whole cell bacterial and viral vaccines with limited effect on pathogen structure and antigenic determinants. Importantly, mathematical concepts currently used to estimate the sterilizing doses of gamma-irradiation may not be applicable for virus vaccines, particularly when vaccine manufacturers use stringent sterility testing. We have previously reported our approach to develop a cross-protective influenza A virus vaccine using gamma-irradiation (gamma-FLU). The ability of gamma-FLU to induce strong innate immunity is associated with possible application as an adjuvant to co-administered antigens. In addition, we have recently utilised gamma irradiation to inactivate Streptococcus pneumoniae (gamma-PN). Intranasal -PN vaccination of C57BL/6 mice was shown to be protective in challenge models of pneumococcal bacteraemia, pneumonia and meningitis. Overall, gamma-irradiation is a highly reliable procedure to develop inactivated vaccines, with the advantage of minimal molecular changes to viral proteins and viral structure.
Keynote Forum
The University of Queensland Australia
Time : 9:30-10:00

Biography:
I am Professor of Virology at the School of Chemistry and Molecular Biosciences and founding member of the Australian Infectious Diseases Research Centre at the University of Queensland. A major research interest in my lab is the structure and function of viral proteins and their role in viral pathogenesis and potential as targets for antivirals and diagnostics. These studies focus on two globally important mosquito-borne pathogens, West Nile virus (WNV) and Chikungunya virus (CHIKV) and have recently led to the development of novel vaccine candidates, potent immunotherapy agents and potential new targets for antivirals against WNV and CHIKV.
Abstract:
Australia has several mosquito-borne viral diseases that affect both humans and horses. These include Ross River virus (RRV), Murray Valley encephalitis (MVEV), and the Kunjin strain of West Nile virus (WNVKUN). A large, unprecedented outbreak of encephalitis in horses in south-eastern Australia in 2011, associated with infection with MVEV and a particularly virulent strain of Kunjin virus has prompted calls for the introduction of veterinary vaccines to prevent these diseases. Anecdotal evidence of joint inflammation and poor performance in horses infected with Ross River virus has also been flagged as a reason to consider vaccination of racing and equestrian horses. This talk will discuss approaches to develop and implement vaccine formulations against these equine diseases.
Track 11: Protein Subunits- Vaccination
Track 12: Toxoid vaccines and its importance
Track 14: Vaccines Under Research and Development, Major Diseases
Track 15: Innovative Development of Vaccines
Track 16: Mucosal vaccines

Chair
Kenneth Beagley
Queensland University of Technology, Australia
Co-Chair
Roy Hall
Professor of virology, The University of Queensland, Australia
Session Introduction
Chief Scientific Officer, Deputy CEO of Q-Pharm, Australia
Time : 10.00-10.25

Biography:
Suzanne Elliott is the Operations Manager, Chief Scientific Officer and Deputy CEO of Q-Pharm, a Brisbane-based clinical trials company. She has a PhD in molecular oncology from QUT/ Mater Hospital and a post-doctoral career in developing a prototypic vaccine for Glandular Fever with the QIMR Berghofer Eptein Barr Virus group. Subsequent roles at Vaccine Solutions and as the QIMR Berghofer Regulatory Affairs Manager, involved immunotherapy trials for post-transplant lymphoproliferative disease, Hodgkin's Disease, malaria, prostate cancer and melanoma. Suzanne has qualifications in Drug Development from the University of New South Wales and is an accredited Research Trainer in Good Clinical Practice. Currently the Q-Pharm Scientific and Operations Manager she has responsibility for oversight of 'all of company' clinical trial project management and with special interests in early phase adaptive drug design, malaria challenge studies, vaccine studies and research ethics.
Abstract:
Clinical trials are essential for the development of new preventative and therapeutic vaccines in infectious diseases and other therapeutic areas. Trial designs vary based on the nature of the disease; the intended population; the phase of development; the frequency of prime and boost doses; and the length of time associated with follow up activity. Vaccine trial participation is affected by external factors such as the constant community challenge to partake in routine vaccination schedules, and social media commentary by pro- and anti-vaccination advocates, and educational programs on the consequences of non-vaccination. Q-Pharm has undertaken 23 vaccination trials over 13 years. The majority of these trials have been in healthy volunteers for preventative vaccines, with some now registered in Australia and the USA. Recruitability and retention of participants has been impacted by the frequency and timing of prime and boost vaccinations and the duration of follow up. Realistic assessment and understanding of these factors needs to be considered by all parties involved, for early and accurate estimation of participant withdrawal rates and collection of valid data. In Australia, clinical trials involving seasonal vaccines, such as influenza, need to commence early enough to allow immunological responses to be completed before the Southern hemisphere immunisation schedules begin in March/April. Data will be presented that supports our recommendations for establishment of appropriate eligibility and on-trial demands of participants that will enhance recruitment and retention.
Break:
Coffee Break: 10:25-10:40
The University of Queensland, St. Lucia, Queensland, Australia
Time : 10:40-11:05

Biography:
A/Prof Ala Lew-Tabor joined QAAFI's Centre for Animal Science in October 2010, after 18 years of conducting research projects with the Queensland Government. She obtained her PhD from The University of Queensland's Tropical Health Program undertaking molecular analyses of the human and animal pathogen Burkholderia pseudomallei. Post-doctoral research has included genomic studies to develop new vaccines and diagnostic tests to combat beef cattle diseases in Northern Australia. In 2007, A/Prof Lew-Tabor was appointed Adjunct Associate Professor at Murdoch University's Centre for Comparative Genomics. In 2008, A/Prof Lew-Tabor was the recipient of Qld's Smart Women Smart State Award for Women in Community/Public Sector- Science Category. In 2013, A/Prof Lew-Tabor was invited to present at the International Symposium for Ticks and Tick Borne Diseases in Brazil, and to participate in the Bill and Melinda Gates Foundation's 'Agriculture Research Connections- Livestock' workshop in Kenya.
Abstract:
Tropical and sub-tropical cattle industries worldwide are threatened by the Rhipicephalus microplus species complex (cattle ticks) with losses due to infestations estimated at $US2.5b annually. Rising tick acaricide resistance and the variable success of Bm86 gut antigen vaccines has diminished options for tick control. Researchers world-wide continue to assess new tick antigens which could potentially protect cattle from different tick species from all relevant geographic locations. A seven year research program undertook a bioinformatics genomics approach to identify putative cattle tick vaccine antigens. This was experimental due to the lack of a complete genome sequence with access to an EST sequence database. Protein databases were screened for domains described as secreted, extracellular and/or transmembrane. R. microplus ESTs with these identified domains were selected for further study. Gene discovery (subtraction hybridization, microarray screening) was also undertaken to identify novel transcripts associated with different tick stages including ticks collected from tick resistant breeds of cattle. Approximately 400 ESTs were subsequently selected for further study. After stringent bioinformatics and localisation analysis using quantitative RT-PCR, the list was reduced to 250 candidates. At this stage, B cell epitope predictions (antibody binding) led to the in vitro screening of over 700 synthetic peptides to identify those recognized by tick resistant cattle. Corresponding antibodies were fed to ticks in vitro to identify 24 antigens producing strong anti-tick effects. Cattle tick challenge trials have yielded 87% protection using a mixture of antigens with on-going research identifying individual antigens with strong anti-tick effects in vivo.
University of Lille, France
Time : 11.05-11.30

Biography:
Pr. Didier Betbeder has 20 years experience in drug delivery using colloids, ranging from basic research to clinical studies. He has extensive experience in Nanomedicine, and in particular of innovative nanoparticulate for developing prophylactic and therapeutic vaccines. With Biovector therapeutics, nasal flu vaccine formulations based on nanoparticles have been clinically trailed in collaboration with BioChem Pharma, SmithKline Beecham and Chiron. He has been a Professor at the University of Artois and Lille 2 since 2001, his research focusing on drug delivery across biological barriers using nanoparticles. He was president of the French control release society from 2004-8, and has over 60 international publications and 21 patents to his name.
Abstract:
Nanoparticles can be used to deliver antigens to immune cells, therefore increasing their immunogenicity. A better knowledge of their mechanisms of interaction with cells and the biological fluids is necessary to fully understand their potential as delivery systems of antigens. Most of pathogens invade our organism using the mucosal route, therefore it is of interest of mimicking infection in order to elicit a protective immunity against infection. We used nanoparticles made from starch hydrolysate (1), these nanoparticles were loaded with toxoplasma gondii antigens. After intra-nasal administration we observed that they deliver these antigens in airways and are capable of eliciting humoral and cellular responses without the use of adjuvant. A challenge study in comparison of cholera toxin used as adjuvant showed that only mice vaccinated with the nanoparticles were protected (2). This lecture will give an overview of the mechanisms implied using nanoparticles to deliver antigens to the immune cells using the nasal route and will emphasize the interest of developing nanoparticulate carriers. (1) Dombu et al, Biomaterials, 2012 (2) Dimier-Poisson et al, Biomaterials, 2015
Australian National University, Australia
Time : 11.30-11.55

Biography:
Charani Ranasinghe completed her PhD from University of Western Australia. She is the Group Leader of the Molecular Mucosal Vaccine Immunology Group at the JCSMR, Australian National University. She was the first to discover that IL-13 plays an important role in modulating CD8 T cell avidity in a vaccine route dependent manner. Her team has recently developed two novel IL-4R antagonist and IL-13Ra2 adjuvanted vaccine platforms that can induce high quality systemic/ Mucosal CD8 T and B cell immunity.
Abstract:
We have shown that the efficacy of a heterologous, poxvirus prime-boost immunization is strongly influenced by the cytokine milieu at the priming vaccination site, where endogenous IL-4/IL-13 is detrimental to the quality of the HIV specific CD8 T cells induced. We have recently developed two novel HIV vaccines that co-express i) IL-13R2 which can transiently inhibit IL-13 activity, and ii) an IL-4R antagonist that can bind to IL-4 type I and II receptors with high affinity, and transiently prevent the signalling of both IL-4 and IL-13 activity at the vaccination site. Following intranasal/intramuscular recombinant fowl pox prime, recombinant Modified Vaccinia Ankara virus booster followed by an gp140 Env protein booster these vaccines were able to induced not only high avidity poly-functional mucosal/systemic gag-specific CD8 T cell immunity but also B cell immunity compared to the unadjuvanted vaccine strategy. Whilst IL-13R2 adjuvanted strategy only induced p55gag-specific IgG1 antibodies, the IL-4R antagonist vaccine was able to induce excellent long-lived p55gag-specific IgG1 and IgG2a antibody differentiation. Moreover, following 3-6 weeks post Env protein booster vaccination only the 13R2 adjuvanted strategy, was able to induce elevated env-IgG1 antibody responses. But, at 16-20 weeks both novel vaccines were able to induce elevated env-specific IgG1 antibody responses of high avidity. Collectively, the IL-4R antagonist adjuvanted vaccine strategy was able to induce excellent triple action CD8 T and B cell (gag & env) immunity, similar to HIV elite controllers and the responders in the RV144 trail, which offer good promise for a future HIV-1 vaccine. This strategy also has high potential as a platform technology against may other chronic mucosal pathogens.
Institute of Fundamental Sciences, New Zealand
Time : 11:55-12:20

Biography:
Bernd Rehm received his MSc (1991), PhD (1993), Postdoctoral Associate (1994) from Ruhr-University of Bochum, Germany; DFG Postdoctoral and Research Grant Fellow (1994-96) from University of British Columbia, Canada; Habilitation in Microbiology (1996-2001), Research Group Leader (2001-2003) University of Münster, Germany; Associate Professor (2004-2005) Massey University, New Zealand
Abstract:
A novel polyester particle technology platform was developed by harnessing the natural capacity of bacteria to produce spherical polyester inclusions ranging in size from 50-1000 nm. These polyester particles are formed within the bacterial cell mediated by the enzyme, polyester synthase. The polyester synthase covers the surface of the polyester beads and has been extensively engineered to incorporate proteins of interest such as enzymes, binding domains and antigens. Here the focus will be on recombinant production of tailor-made polyester beads displaying antigens of interest. A bioprocess has been developed for industrial production of these beads. The use of antigens associated with particles in a size range mimicking infectious viruses and bacteria offers advantages over soluble antigens such as facilitated uptake by antigen-presenting cells (APCs), depot formation as well as co-delivery of antigens and immunomodulatory compounds to the same APC potentially controlling the type of immune response. Besides its use as particulate antigen, diagnostic applications, such as e.g. TB skin test reagent, are currently being developed. This new technology offers an unprecedented design space accompanied with accelerated prototype development. Genetic engineering is applied to express hybrid genes encoding fusions of the polyester synthase with antigen(s). Antigen examples are the hepatitis C virus core (HCc) antigen, various TB antigens (ESAT6, CFP10, Rv3615c, Ag85A) and antigens from Streptococcus pneumoniae and Neisseria meningitidis. The immune response induced by this antigen-bead delivery system was compared to that induced by vaccination with only the soluble antigen. Antigen displaying beads were safe and stimulated an antigen-specific type 1 and 2 immune response resulting in protective immunity. In addition a highly specific TB skin test reagent was developed which shows promise in clinical trials. Antigen-displaying polyester beads manufactured by recombinant bacteria could serve as safe and efficient particulate vaccines as well as show promise for diagnostic applications.
Break:
Lunch Break & Networking: 12:20-13:35
The university of Queensland, Australia
Time : 13.35-13-55

Biography:
Nirmal Marsini received his Bachelor's degree in pharmacy from Tribhuvan University, (2009) and Master's degree in pharmaceutical sciences (2012) from Yeungnam University, South Korea under Korean government scholarship specializing in formulation development. Currently, he is a 3rd year PhD student at The University of Queensland in Professor Istvan Toth's group under IPRS and APA scholarships. His PhD project is focused on developing oral vaccine delivery system for peptide-based antigens. He was a He has also published 19 original papers in reputed pharmaceutical journals including 5 first author papers.
Abstract:
The aim of our project is to develop a novel oral nano-vaccine delivery system against group A streptococcus (GAS) by encapsulating lipid core peptide (LCP) antigens into the liposomes. We synthesized the LCP construct by attaching C-16 lipoamino acids (Toll-like receptor-2 agonist) with J-14 (B-cell epitope derived from GAS M-protein) and P25(universal CD4+ T-helper epitope) using microwave assisted solid-phase peptide synthesis. The optimized LCP-loaded liposome formulations were prepared and their surface were coated with oppositely charged polyelectrolytes [negatively charged sodium alginate and positively charged trimethyl chitosan (TMC) and characterized by dynamic light scattering (DLS) and transmission electron microscopy (TEM). Loading efficiency of the LCP-loaded formulations was approximately 80%. DLS and TEM measurements showed spherical monodisperse particles before and after three layers coating with alginate-chitosan-alginate with final size of ~165 nm and ~195 nm, respectively. Positively-charged formulations (LCP-loaded liposomes and double-layered TMC-coated liposomes) had a significant uptake by dendritic cells and macrophages compared to negatively-charged single and triple-layered liposomes. Developed formulations showed an enhanced colloidal stability of liposomes in simulated gastric and intestinal fluid. In vivo oral immunization studies in Swiss outbred mice with double-layered TMC-alginate chitosan-coated liposomes showed higher J-14 specific mucosal IgA and systemic IgG production in the mucosal fluids and serum, respectively as compared to positive controls. Our findings are an important step to towards overcoming the hurdles associated with the development of oral peptide-based vaccines. Taken together, our results suggest that layer-by-layer engineered nano-architecture formulations as a promising novel strategy for oral delivery of lipopeptide-based vaccines.
University of Queensland, Australia
Time : 13:55-14:15

Biography:
Sharareh Eskandari is pharmacist and has completed his PhD from Isfahan University of Medical Science in pharmaceutics. She is PhD candidate in medicinal chemistry and vaccine delivery at the University of Queensland, School of Chemistry and Molecular Bioscience. She published 8 papers in reputed journals, one eBook chapter in liposomal drug delivery and had been served as responsible pharmacist in pharmaceutical industry.
Abstract:
Adjuvant development is crucially important area of research for improving subunit vaccines. It is important to understand the impact of physicochemical properties of vaccine on immune response to fulfil development of a delivery system with robust protection against infection and tumour. Here, we synthesised a library of lipopeptide (LP) vaccine constructs to contain an asymmetrical arrangement of peptide epitopes (OVA CD4 and OVA CD8) to determine the optimal architecture for stimulation of a potent cell mediated response. C12 or C16 lipoamino acids were included in different locations of the constructs. The constructs were self-assembled in PBS and characterised. C57BL/6 mice were immunised with vaccine constructs following adoptive transfer of congenic (CD45.1) ovalbumin specific OT-I and OT-II T cells. Frequency of proliferation of OT-I and OT-II cells in naïve mice were determined using FACS analysis. Then, the effector function of activated OT-I cells in response to the vaccine constructs were evaluated by cytotoxic T lymphocyte assay. Following immunisation, mice were challenged by subcutaneous injection on their abdomen with tumour cells expressing ovalbumin and investigated for inhibition of tumour growth. Furthermore, an IFN-ɣ ELISpot assay was performed to enumerate the antigen-specific effector cells secreting IFN-ɣ. Results showed that constructs with C16 lipids at the N-terminus formed long β-sheet fibrils and induced higher CD8+ T cell proliferation and IFN-ɣ secretion compared with constructs containing internal placement of lipids. Constructs with small nanoparticles or beta-sheet secondary structures showed high cytolytic activity and tumour growth inhibition (Figure 1). Future direction aim to investigate the impact of these particles on humoral immune response in vivo.
The University of Queensland, Australia
Time : 14:15-14:35

Biography:
Bita is currently a third year PhD student (started from 2012) at the University of Queensland in the field of chemistry and molecular biosciences. She got her Pharm D. from the Tehran University of medical sciences and has got international working experience with 3 years of work in Japan as a visiting scholar in Kobe Gakuin University and working collaboration with Nisshin Kasei a pharmaceutical company.
Abstract:
O-glycosides, found on the cell wall of fungi, viruses and bacteria, are commonly attached through the hydroxyl group of serine and threonine. Mannose receptor, a front-line receptor in the human immune system, is known to bind bacterial, fungal and viral glycosides.1, 2 Subsequently, synthesis of mannosylated subunit vaccines could allow for new targets in the activation of the immune system in a safer and more effective approach.2 This study focuses on the complex synthesis and analysis of a library of O-mannosylated lipo-peptides designed to investigate mannose receptor binding properties for potential use in vaccine design and targeting. Here, a library of fluorescently-labelled dendrimers containing one or more mannosylated moieties (separated by a variable-length spacer) and the ovalbumin CD4 antigen [OVA(323-339)] was synthesised using solid phase peptide synthesis on Rink Amide resin (Figure 1-A). Figure 1 (A) Compound library containing OVA(323-339) antigen, lipoaminoacids (Laa), mannose and a fluorescent tag (FAM). (B) CD4+ T cell proliferation post 3rd immunisation for mannosylated vaccine constructs (G1-3) and controls (G4-8) indicating T cell activation related to structural properties. Results: Fluorescent glycol conjugate and dendritic cell targeting lipo-peptides have been successfully synthesised using Fmoc solid phase peptide synthesis and click chemistry techniques and purified using RP-HPLC. Compounds were analysed for purity and size using TEM. Uptake studies, performed on F4/80+ and CD11c+ cells, showed significant uptake for all glycosylated lipo-peptides when compared to the un-glycosylated controls. Furthermore, a mannan inhibition study confirmed receptor-mediated uptake. Synthetic strategies, characterisation, and preliminary in vitro uptake studies will be presented. Conclusion: We were able to successfully synthesise, purify and characterise fluorescently-labelled glyconjugate and dendritic cell targeting lipo-peptides in milligram quantities. In vitro analysis reinforces the use of glycoconjugates as targeting moieties towards APCs for applications in enhanced vaccine and drug delivery. Mannosylated vaccine constructs were shown to successfully increase endogenous CD4+ T cells (Figure 1-B) the constructs were able to activate T helpers depending on their structural properties. Results from in vivo studies including cytokine analysis, antibody response, and T cell proliferation will be discussed and presented.
University of Queensland, Australia
Time : 14:35-14:55
Biography:
Khairunnisa graduated with a Diploma in Pharmaceutical Sciences and Technology from Temasek Polytechnic, Singapore in 2010. Upon graduating, she obtained a Bachelor of Science (Biochemistry) with Honours Class I from the University of Queensland, Australia in 2012. She is currently holding a University of Queensland International Scholarship for her postgraduate studies. During her studies, she has received various travel awards to attend workshops and conferences abroad. Currently, she is finilizing her PhD under the supervision of Prof. Istvan Toth and Dr. Mariusz Skwarczynski at the University of Queensland.
Abstract:
For the past decade, Group A Streptoccocus (GAS) has been one of the top ten pathogens causing mortality and morbidity. Treatment with antibiotics has proven to be successful; however,c the lack of early medical attention could lead to invasive GAS infection. In addition, rheumatic heart disease, dubbed as the 'silent killer', is the most critical sequelae of GAS, claiming more than 1 million lives each year.1 Our vaccine strategy utilizes the lipid core peptide (LCP) as a self-adjuvanting system2 in conjunction with liposomes as a delivery system. Liposomes are known for their efficacy in delivering antigens as well as for their targeting capability.3,4 Two epitopes were used, a) J14, KQAEDKVKASREAKKQVEKALEQLEDKVK, derived from the surface associated M protein of GAS; b) P25, KLIPNASLIENCTKAEL, a universal T-helper epitope. Seven different peptides (branched and linear), were synthesized using standard solid phase peptide synthesis and purified (≥95%) to attain moderate to high yields (44-80%). Liposomes were formulated giving an average size of 170 nm and a zeta potential of +57 mV. All compounds had varying percentages of encapsulation efficacy ≥65%. The lead vaccine candidate (liposomes encapsulating P25-K(J14)-LCP) had the highest encapsulation efficacy of 98%. Mice immunized intranasally with the lead vaccine candidate elicited the highest IgG and IgA antibody titres against J14 compared to all vaccine candidates and positive controls which included known adjuvant, cholera toxin B subunit. In addition, mice also retained high levels of serum IgG five months post final immunization. In conclusion, we prepared the first LCP-nanoliposome-based peptide vaccine candidate against GAS.
Bombay College of Pharmacy, India
Time : 14:55-15:15

Biography:
Mala Menon, PhD in Pharmaceutics from Mumbai University, is currently Professor of Pharmaceutics at the Bombay College of Pharmacy, Mumbai, INDIA. Experience- Industry- 2 yrs; Teaching – 30 years. Key research areas - Drug Delivery Systems-Conventional & Novel type, Pulmonary & Nasal Delivery Systems, Novel Vaccine Delivery Approaches, especially mucosal vaccines, Probiotic formulations, Novel Veterinary formulations. Research projects- Government & Industry sponsored- around 25; Publications- National & International-34; Presentations- more than 80; Book chapters- 2; Patent applications filed- 4.
Abstract:
Vaccines given by the mucosal routes like nasal, pulmonary, buccal and oral can prove to be an effective alternative to conventional parenteral vaccines, since majority of human pathogens enter the body via mucosal surfaces. However, delivery of antigens through mucosal route is difficult, as these antigens have to be taken up by M-cells to induce an immune response. Multiparticulate systems like liposomes, nanoparticles (NP) which are easily taken up by M cells, can be explored as carriers for mucosal delivery of these antigens. Klebsiella pneumonia (KP) is one of the commonest causes of nosocomial infections in human beings, which are often difficult to treat due to the antibiotic resistance developed. In the present study, NP – based systems of KP capsular polysaccharide (KP-CPS) for mucosal immunization by nasal and oral inhalation delivery were prepared and evaluated for their immunogenicity. Capsular polysaccharide (KP-CPS), the antigenic fraction was extracted from K. pneumoniae by hot phenol extraction method. Chitosan NP co-entrapping KP-CPS and DLmT were prepared by ionotropic gelation method. Further, NP were spray dried with lactose as carrier to obtain inhalable (DPI) formulation. In vivo efficacy studies of developed systems were carried out in female Wistar rats via mucosal routes (intranasal and pulmonary), and antibody titres were measured by ELISA (IgG and IgA), followed by serum bactericidal assay. Nanoparticles with particle size around 470 nm and entrapment efficiency of 87.9% for KP-CPS were obtained. The spray dried formulation were obtained as spherical particles (average particle size 3.6 ± 1.2 micron, MMAD 2.66 μm and GSD of 2.71 μm). Results of antibody (IgG & IgA) titres as well as the serum bactericidal assays have revealed superior protective effect conferred by mucosal vaccine compared to the injectable vaccine.
Break:
Panel Discussion
Poster Session & Coffee Break: 15:35:16:25